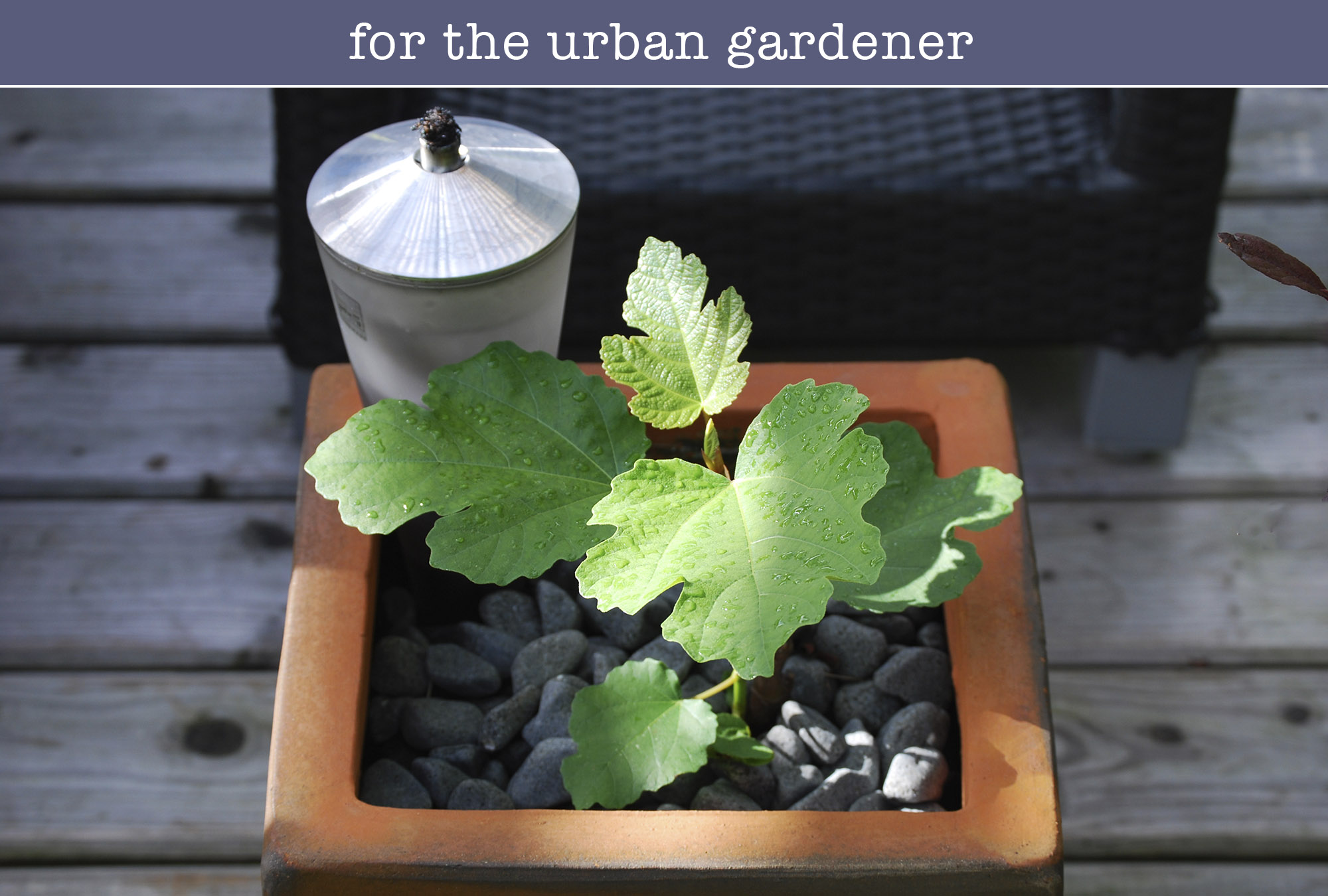 All four major world religions mention figs in their holy texts. That's because the ficus-based flower is among the oldest fruit grown by humans and is estimated to have been cultivated for more than 11,000 years.
The fig tree originated in northern Asia Minor before becoming beloved by the Greeks and Romans. The figs worked their way to the Americas in 1520, thanks to Spanish Franciscan missionaries (thus, the mission fig) and became a culinary staple. Today, there are hundreds of varieties worldwide.
While people in warmer climates typically grow the trees in the ground – think of the burlap-wrapped ones you see in many Greek or Italian neighborhoods – it's also possible for those living in cooler climates, where the subtropical plant does not grow, to enjoy the tree by putting them in pots. This limits the laborious winterizing process and allows city-dwellers and suburbanites to enjoy a piece of the Mediterranean on a small deck, stoop, veranda or modestly-sized yard.
The Potted Fig is now on a mission: to help people of all yard sizes and climates enjoy the sweet fruit. There's a reason why they call figs the fruit of the Gods!